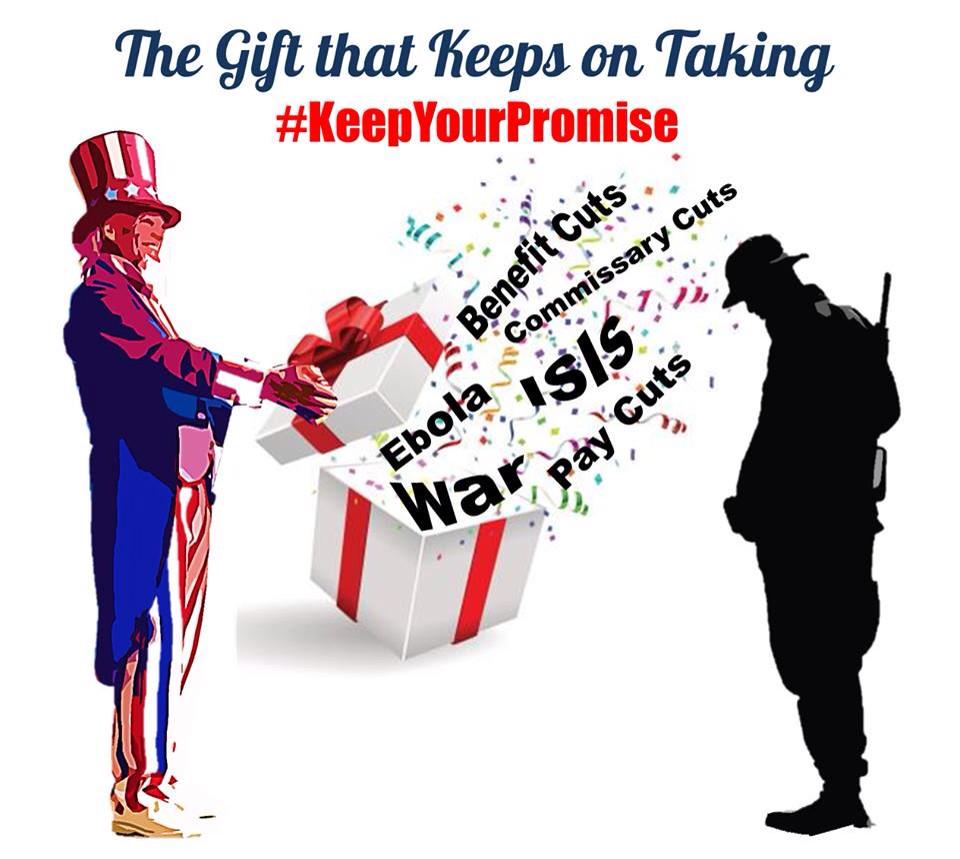 Why is this year's NDAA filled with bad policy: supporting land grabbing, Syrian rebels, police militarization, but HURTING OUR SOLDIERS!
LLPH is urging all members of congress to vote NO on H.R. 3979, the National Defense Authorization Act FY 2015 (NDAA FY 2015). Fully known as the "Carl Levin and Howard P. 'Buck' McKeon National Defense Authorization Act for Fiscal Year 2015", this bill has excessive flaws, putting land grabbing and Syrian rebel supporting as priorities over supporting our men and women in uniform.
As the days dwindle before Congress adjourns the 113th Congress, the rush is on to pass everything that they want to pass and jam non-related items into thousand page legislation (sound familiar?-Obamacare). This year, the NDAA includes numerous land bills that have nothing to do with our national security.
For example, the Huffington Post reported the anger expressed by the Apache tribe over one land grab by the government:
Rambler felt things got off to an unfortunate, if familiar, start when he learned that the House and Senate Armed Services Committee had decided to use the lame-duck session of Congress and the National Defense Authorization Act to give 2,400 acres of the Tonto National Forest in Arizona to a subsidiary of the Australian-English mining giant Rio Tinto.
Our friends at the Heritage Foundation, considered to be strong advocates of national defense and usually supportive of the NDAA has blasted this year's NDAA stating:
Some of the provisions being discussed include a Women's History museum and a grab-bag of land-related provisions: designation of nearly a quarter of a million additional acres in federal wilderness; four new national parks; three new Wild and Scenic Rivers; and 16 extensions of controversial National Heritage Areas and Corridors. These measures have no place in a defense authorization bill and serve only to politicize and muddle the debate over the most important constitutional role that the federal government has: providing for the common defense.
Then, the NDAA goes on to authorize funding for Iraqi security forces and continue supporting the training of Syrian rebels:
The NDAA authorizes the President's $1.6 billion request to train and equip Iraqi security forces.

The NDAA extends the McKeon amendment to the CR to train and equip moderate Syrian forces to combat ISIL.
But then the NDAA throws our nation's troops under the bus. Hugh Hewitt wrote a good article about this:
[The NDAA] cuts the scheduled pay hike for the military from 1.8% to 1%, which slaps a co-pay on all their prescriptions –real dollars every time every military kid gets an ear infection, and a huge hit for any military family with a serious illness– and which reduces the "Basic Housing Allowance" which means that young soldiers, sailors, airmen and Marines and their families won't get the traditional housing allowance they need to live off the base when there is no base housing for them.
So this year's NDAA is a bill of mixed up priorities: land-grabbing-check, Syrian rebels-check, Iraqis-check, American troops-big fat X.
We could go on to talk about the police militarization in this bill, the continued expansion of OCO slush fund, some of the pork barrel spending that is being dubbed as part of "national defense", but at this point, you should just call your member of congress and tell them to vote NO on this bill.
We should not pass bad policy just to say we passed something. LLPH urges a strong NO vote on this year's NDAA. If needed, let's wait until next congress or maybe congress should extend their session to get this NDAA right. Our men and women in uniform and their families deserve nothing less.