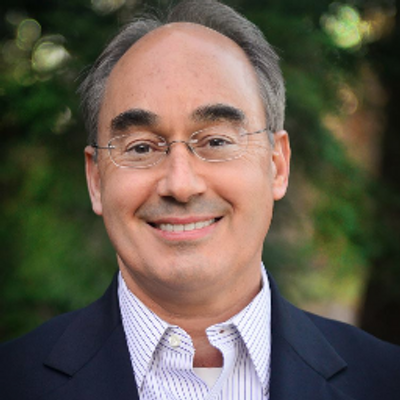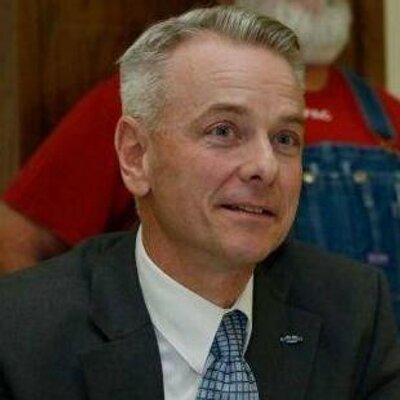 The establishment should begin trembling. Conservative candidates won their primaries throughout this election season, and we expect to grow LLPH's Congressional Tigers Team on Tuesday. We are excited to continue introducing you to our endorsed candidates who will join the likes of Justin Amash, Matt Salmon, Mark Meadows, and others.
"It is time that the career professional politicians more interested in being Washington insiders step aside for new voices who will represent the people who want smaller government, lower taxes and less interference from government in the conduct of their family affairs and their personal lives," said RLC National Chair Matt Nye. "Our Board members from all parts of the nation found Bruce Poliquin to be a refreshing change from the political status quo." —The National Republican Liberty Caucus 
Bruce Poliquin is doing an amazing job running for Maine's 2nd Congressional District, a Democrat-leaning district. He is proving that when voters are provided with a positive conservative vision, not just talking points, a conservative has the potential to win. If elected, he will stand for civil liberties, cutting spending, and limited government. In the primary, he defeated a liberal Republican with the backing of the establishment. He is leading in the polls, has the backing of Freedomworks, and if he wins, it would be a pick-up for not just Republicans, but conservatives as well.
"Remember, the relentless battle that the insider-class has fought against us cannot continue without the consent of the governed. Changing tomorrow will not be quick and it will not be easy, but nothing worth fighting for is." —Dan Bongino
Dan Bongino is probably one of the most constitutional conservative candidates I have ever seen. He ran for senate in Maryland in 2010, and he is back running in a Democrat-leaning Maryland 6th District. Like Bruce Poliquin and Rod Blum, Bongino is showing the establishment that conservatives can win with conservative principles, not pandering and acting like liberals. Dan Bongino has received praises and endorsements from Governor Sarah Palin, Mark Levin, Rep. Justin Amash, and many more. He has received nothing from the GOP establishment like the NRCC. We conservatives are proud to back him and his win would be a pick-up for Republicans, but more importantly our Tiger Coalition. His message of hope and true leadership is what we need more of in Washington D.C.
"In the spirit of Main Street, join Tom to bring everyday values to Washington, stand up for individual liberties, and ensure economic freedom." —Tom Emmer
Tom Emmer is running for Minnesota's 6th Congressional District, running to succeed Rep. Michele Bachmann. Emmer will bring his strong conservative voice to Washington D.C. continuing the good things that Bachmann has done and improving upon areas that she was not as good on. Tom Emmer is fully supportive of our civil liberties, believes in cutting spending, and will work to shrink the size of government. He received praise from LLPH Congressman Thomas Massie and Governor Sarah Palin. He even donated money to Congressman Justin Amash. Tom Emmer will be a wonderful conservative in Congress!
"Marilinda Garcia will stand and fight against President Obama's amnesty and stand and fight to repeal Obamacare." —Senator Ted Cruz
Marilinda Garcia is running for New Hampshire's 2nd Congressional District to defeat Rep. Ann Kuster, a supporter of President Obama. Garcia is another fresh voice, a millennial state legislature who is not afraid to stand by conservative values. In the primary, she defeated a liberal Republican who raised taxes in the state legislature. She has been endorsed by Senator Ted Cruz, Rep. Justin Amash, the Club for Growth, and many others. Her win would bring another conservative voice to Washington D.C. and we are honored to endorse and support her.
"Mark has made it clear that he will be the people's voice in Washington and will stand up to President Obama's failed policies including Obamacare, amnesty and gun control. Mark is a Washington outsider running to be a fresh voice for North Carolina." —Mark Walker
Mark Walker shocked the establishment when he defeated the son of a prominent state legislator. He did the unthinkable and started his campaign when Rep. Coble was still running for congress, meaning that he was going to primary Coble. Of course, Rep. Coble went on to endorse the establishment pick, but Walker prevailed by double digits. Mark Walker is a citizen, a pastor, and a father. He is a strong conservative, and he did an interview with Liberty Conservatives in which he showed that he will be a strong voice for conservatives in Congress. His win will likely add another conservative to our team as Rep. Coble had an F on our scorecard. We look forward to his win this Tuesday.
"In Washington, as I did in Oklahoma, I will not compromise my principles for political favors or allow political pressure to cripple my conscience. My love for this country and its constitution have been steeled in battle. I will lead. As I did with my soldiers, I will put the interests of the people before my own. America is in peril and we need leaders who will fight for the freedoms we cherish today to preserve them for our children tomorrow. As Oklahoma's 5th District Congressman, I will continue to be that kind of leader.  There are three questions that will guide my actions as a member of Congress: Is It Constitutional? Is It Right? Can We Afford It?" —Steve Russell
Steve Russell is running for Oklahoma's 5th Congressional District, and his quote above should tell you everything that you need to know about why we endorsed him in the runoff against a pro-bailout Republican and why we are confident he will join our liberty team in D.C. He has been endorsed by LLPH Rep. Jim Bridenstine, one of our favorites and Madison Project. Steve Russell will fight for the Constitution, just as he did in our military. His win would be a pick-up for conservatives as he would replace Rep. James Lankford (C). We look forward to his victory on Tuesday!
"Ratcliffe articulately sums up the problem with the status quo in the party by noting that too many incumbent Republicans are "conservative philosophically and operationally liberal," seeking to be "tolerated by their conservative constituents instead of fighting for them."  Ratcliffe notes how hard it is to downsize bureaucracy from his experience trying to shrink a U.S. attorney's office and a local government.  That's why he is leading by example with self-imposed term limits." —Madison Project
John Ratcliffe is running for Texas's 4th Congressional District, and after a hard fought primary and runoff, he defeated the incumbent Rep. Ralph Hall (D rating) and has no Democrat opponent for November. Ratcliffe will be a strong conservative voice, and we are excited to have him in congress to protect liberty and cut spending. His victory will likely be another addition to our conservative coalition.