LLPH is honored to announce additional endorsements in various races across the nation. The candidates we are announcing our support for today have a strong commitment to fiscal responsibility and protecting our civil liberties. They will stand up to liberal members of both parties to restore our nation.
ENDORSEMENTS: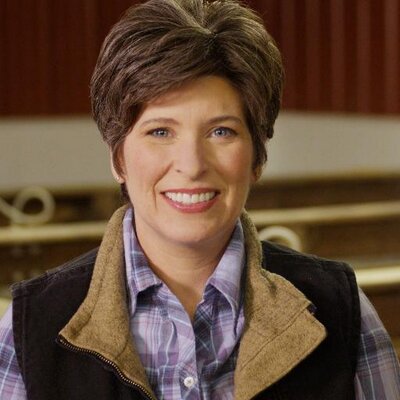 IA-SEN: During the primary, LLPH announced that we could support all candidates except one. That one did not win and we are grateful that Iowans picked a strong conservative to be the nominee for the general election. Joni Ernst is a strong conservative state senator who is running for the seat left open by retiring Senator Tom Harkin (D). Her famous ad "Squeal" featured her speaking about the importance of cutting wasteful spending and stopping earmarks. She will fight to defend the Constitution, repeal Obamacare, fight the Gang of 8 Amnesty Bill, abolish the IRS, end the Department of Education, and fight government intrusion. She is a farmer and a service member in the National Guard. She has been endorsed by Governor Sarah Palin, Tea Party Express, Senate Conservatives Fund (of Senator Jim Demint). She will be a strong conservative senator and a true public servant and is a clear contrast to her liberal career politician opponent, Bruce Braley who has attacked Iowan farmers through his words and all Iowans through his votes in the House of Representatives. We need Joni Ernst in the Senate and will help her get elected there this fall. This is a good pick-up opportunity for not just Republicans, but conservatives as well.
 MT-SEN: Congressman Steve Daines received LLPH's recommendation during his primary. We have decided after a lot of deliberation to endorse him for the US Senate. He is going up against the liberal incumbent Senator John Walsh, who supports Obamacare and voted for the judicial nominee David Barron who authored pro-drone American memos. We need a leader who is consistent in protecting our civil liberties and voting for fiscal responsibility. Congressman Daines has been consistent in defending Americans against the encroachments of the NSA. His answers on the Campaign for Liberty survey were near perfect (only dissenting on one of the twenty questions). And while his score is lower than we would like (113th: C-), the action he has taken in his short period has impressed us, especially his fight against the internet sales tax. Heritage Action states:
Representatives Thomas Massie (R-KY), Ron DeSantis (R-FL), and Steve Daines (R-MT) are standing up for consumers and small businesses by opposing the internet sales tax.
LLPH is confident that Rep. Daines is a strong conservative as we have watched his votes against the Ryan-Murray Budget, the Omnibus Bill FY 2014, the gutted USA Freedom Act, and in favor of the Massie Hemp Amendment, the Amash NSA limitation amendment, the Blackburn amendment to cut 1% from the Department of Commerce, and so many other conservative votes he has taken. That's why he has been endorsed by Tea Party Express and Gun Owners of America. We strongly support Congressman Daines and his election will not only increase the likelihood of a Republican majority but a conservative one as well.
 AL-06: LLPH endorsed Dr. Chad Mathis for the primary in this race. After a good race and hard work, Dr. Mathis came up short and did not make the runoff. With the two candidates left, it is not even a question in our mind who conservatives should back. Gary Palmer is the true conservative who we need to work hard to send to Washington. We are proud to join his team and endorse him today. Quin Hillyer, who LLPH endorsed in 2013 for Alabama's 1st Congressional District, wrote a very strong piece in support of Gary Palmer.
Here are some key quotes from the write-up:
When the Heritage Foundation helped organize the state policy groups into the new, national SPN in 1992, Palmer immediately found himself on the national board and, fairly soon, as SPN chairman for two years. What began as a network of just 12 think tanks now numbers 65, with at least one in each of the 50 states.

He was an early supporter of current U.S. senator Jeff Sessions, and in 1997 he saw the newly elected Sessions appointed to the Environment and Public Works Committee.

Louisiana governor Bobby Jindal told me that Palmer is "an impressive guy [whose work] has distinguished him nationally as a reliable conservative leader."
Gary Palmer wrote on September 12, 2013 in support of defunding Obamacare. Here's what he wrote:
Apparently, the Republican leadership lacks either the backbone or the strategic insight to defund what is becoming one of the most unpopular government programs in American history.

They don't realize that their abandonment of conservative principles and their demonstrated lack of courage and vision have already resulted in the loss of millions of conservative voters. By repeatedly "living to fight another day," Republicans have become nothing more than paper tigers simply hoping to slow an expansive Democrat agenda rather than provide real solutions.
Conservatives from across this country, from Erick Erickson to Quin Hillyer have endorsed this strong leader. Gary Palmer has led the Alabama Policy Institute in promoting CONSERVATIVE principles and helping Alabama to move forward. We need his wisdom and expertise in Washington, not his opponent's career politician talk but not do. Gary Palmer has signed the Coalition to Reduce Spending's Reject the Debt Pledge and submitted a near perfect Campaign for Liberty survey (only dissenting on two of the 20 questions). He is the leader that we need to send to Washington D.C. and we strongly support him in the runoff election to win this open strong Republican leaning district.

 OK-05: 27-year old State Representative Mike Turner is one of a growing number of next-generation leaders who LLPH is proud to be supporting. Congressman Lankford, a more establishment type, is running for senate leaving this seat open for pick-up. There are several liberal Republicans running for this seat and then there is Mike Turner. He reminds us of LLPH Rep. Justin Amash. Like Amash, Turner has a strong conservative record bucking the establishment in the state legislator. He proudly notes:
In the state House, I stood up to leaders in my own party when they strayed from conservative principles. For example, I opposed last year's record high state budget that spent too much and gave back too little in tax cuts. In Washington, I will continue the fight for fiscal prudence and restraint.
Dan Spencer, a front page contributor at RedState, wrote in support of Mike Turner, especially his strong defense of the 2nd Amendment:
Turner toppled a moderate Republican incumbent in 2012. In that race he shunned special interest contributions in favor of old fashioned hard work — shoe leather, hand shaking, and visiting more than 10,000 district residents to win an upset victory.

Since then, Turner has delivered. He bucked his party and said no to a state budget that didn't cut taxes or spending and authored a bill halting wasteful subsidies on green energy.

Most recently, Turner authored legislation protecting Oklahoma gun owners from backdoor bureaucratic regulations. Governor Mary Fallin vetoed the bill and found herself overridden for the first time, a move hailed by the NRA and other pro-Second Amendment groups. Turner's efforts have resulted in an endorsement from Gun Owners of America.
Turner is running against candidates who accepted TARP money, supported expansions of Obamacare in Oklahoma, and voted for higher taxes. He is the true conservative in this race and will join our Liberty Congress Team. We are proud to endorse him for his primary on June 24, 2014.
 TX-36: Dr. Brian Babin won the primary run-off over LLPH-endorsed Ben Streusand. Dr. Babin is a strong conservative and we are proud to endorse him today. Choosing between him and Streusand was not easy because both were really good. But regardless, the run-off is over, and Dr. Babin won. He submitted a perfect Campaign for Liberty survey, promising to fight the NSA, oppose debt ceiling increases, end foreign aid, cut all taxes, support auditing the fed, and oppose nation building abroad. His expertise in the medical field will give him a strong edge in the debates on Obamacare over the liberal Democrats. He has called for the full repeal of this bill (not some "fix" as some Republicans are now calling for). He has been participating in Tea Party events as a guest speaker since 2008.  Texas Eagle Forum President Cathie Adams stated,
Constituents can count on Brian to courageously express our conservative Texas values, just as he did when he organized Texans for President Ronald Reagan. And like Reagan, Brian will always fight for smaller government and lower taxes.
We are proud to endorse Dr. Brian Babin to be the next congressman from Texas' 36th Congressional District, and we truly believe that he will continue LLPH Congressman Steve Stockman's strong fight for liberty and fiscal responsibility.