LLPH is honored to announce additional support for various candidates running for congress. We are announcing 1 endorsement and 3 recommendations in key races.
ENDORSEMENT:

 IA-03: Iowa Secretary of State Matt Schultz is running to succeed Rep. Tom Latham. This is an excellent opportunity for conservatives to pick up another seat and add another member to our Liberty Congress. Matt Schultz has been by Senate Conservatives Fund and Tea Party Express. Matt Schultz will be a strong advocate for fiscal responsibility, protection against abuses by the IRS and NSA, and will fight for the repeal of the Death Tax. He will defend the 2nd Amendment, fight for term limits, and repeal Obamacare. Here's a great quote by him: 
Transparency & Accountability

I am a firm believer in both. Every dime government spends should be accounted for. It is our money – we should know where it is going. We must hold government officials and agencies accountable, whether it is the IRS targeting conservative groups, or the NSA invading the privacy of law abiding Americans – enough is enough!  I will fight day in and day out to make sure your rights and liberties are secure and government agencies are held accountable for their actions. And, I will push for a full audit of the Federal Reserve.
His primary is June 3, 2014 and he will face a Democrat opponent come November in a toss-up (Republican-held) seat. But with his strong leadership, we are confident he can win.
RECOMMENDATIONS: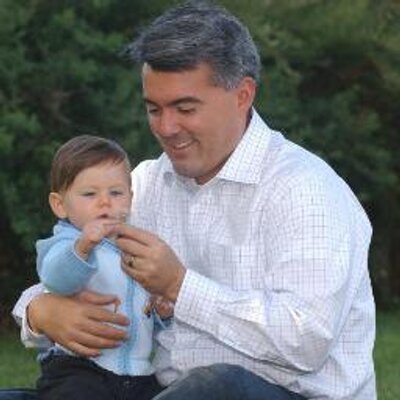 CO-SEN: Rep. Cory Gardner (R-CO 4) is the Republican nominee for Colorado Senate to challenge Democrat Senator Mark Udall. Rep. Gardner holds a decent score on LLPH's Congressional Scorecard. He opposed the Ryan-Murray Budget, fought the NSA spying (recently even voting against the USA Freedom Act which many of our allies even voted for unfortunately), and has supported various spending cuts. Senator Udall has been a lockstep vote for Harry Reid from his votes to raise the debt ceiling to voting for big government bills like Obamacare to approving President Obama's radical nominees such as David Barron, who wrote the pro-drones memos. It is time to elect someone who will not be a lockstep vote for the Obama Administration, which is why we are honored to recommend Cory Gardner to defeat Senator Udall. 
 MT-SEN: Congressman Steve Daines (R-MT) has been a strong conservative leader for Montana since being elected in 2012. He was originally running for an open seat to succeed Senator Max Baucus, but because of the appointment of Baucus to be the Ambassador to China, he is now facing Democrat governor's appointed Senator John Walsh (if Walsh even survives the Democrat primary). Since arriving in D.C., Senator Walsh has shown himself to be a loyal member of Team Obama. His most recent vote was in SUPPORT of David Barron, who wrote a justification for droning Americans. Liberal groups like Code Pink and the ACLU joined with conservative groups like Eagle Forum and Freedomworks to oppose Barron's nomination. But President Obama's team clapped their hands and senators like John Walsh fell in line. 
Congressman Daines on the other hand refuses to fall in line. Even as his own GOP leadership called for infringements on our liberties through the gutted USA Freedom Act, Congressman Daines said NO. He opposes the Patriot Act's gross infringements on our civil liberties. He opposed wasteful spending bills and supported spending cuts. He LED the fight against the internet sales tax with Congressmen Massie and DeSantis. Rep. Daines has said no many times when leadership is wrong, but he does not just say no. He proposes his own solutions and actually leads. Unlike Walsh, he will not be a mindless "yes-man" for President Obama. Congressman Daines's primary is June 3, 2014 and then he will face either Walsh or another Democrat. Polls show Congressman Daines leading in the primary and potential general election matchups; we must take this seat to win a Republican majority, but more importantly, add another conservative voice to our Liberty Congress Team.
 NV-04: Niger Innis is no stranger to the conservative movement. As the chief strategist for TheTeaParty.net, Innis has led the fight from the front for conservative principles. If elected to congress, he will bring a new voice for fiscal responsibility and the defense of our civil liberties. Unlike his Democrat opponent, Rep. Steven Horsford who has been a lockstep vote for Nancy Pelosi, Innis will explain to the people real solutions to America's problems. He will show how the Republican Party can be the opportunity party and how by returning to our roots, we can turn this country around. Innis has a primary on June 10, 2014 and then he will face Rep. Horsford in the general election. This seat leans Democrat but we are confident that Niger Innis is the right man to explain to the people of this district the need for true reform.